Try our new line of Stuffing. With Matlaw's Seafood Stuffing, the opportunities are endless!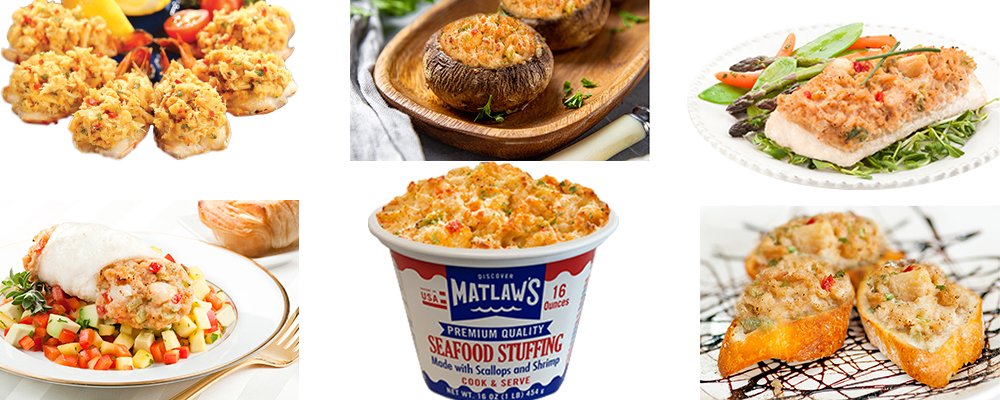 Due to popular demand, we have added a seafood stuffing to our product mix. Made with a blend of scallops, shrimp, red and green peppers, celery and our proprietary certified gluten free stuffing. We know what you might be thinking, Gluten Free? Hear us out. This is delicious. In side by side comparisons, our focus groups picked the gluten free stuffing 8 times out of 10 as the better tasting blend. Gluten Free has come a long way, and we are glad we decided to make our stuffing Free of the Gluten!
Check back with us soon, we are developing more stuffing products...