NEW!! Matlaw's Delicious Seafood Cakes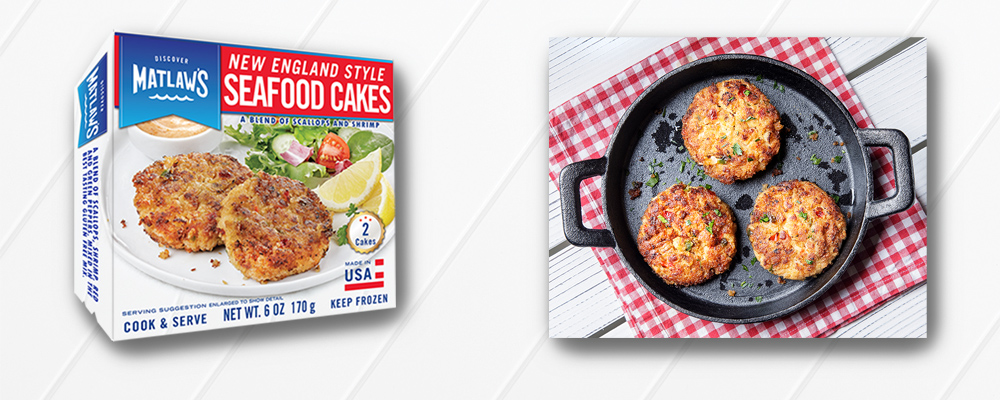 Matlaw's Gluten Free Seafood Cakes are made with a proprietary blend of gluten free bread crumbs, a mix of New Bedford Sea Scallops, wild caught shrimp and a mix of veggies. You will not be dissapointed.
You can serve the cakes over a salad, make a burger out of them, or just eat them with some dipping sauce.