Try our brand new Certified Gluten Free stuffed clams. Call our sales team today for more information.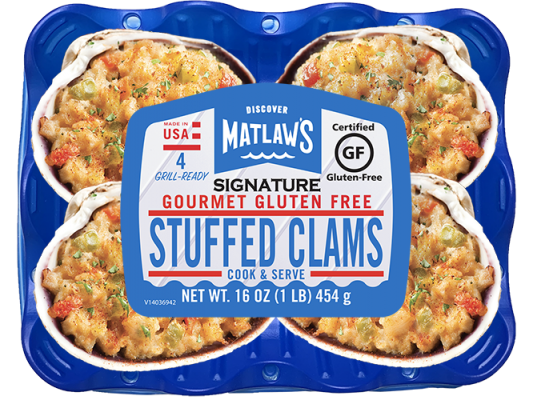 Our brand new, retail ready Certified Gluten Free stuffed clams are a great addition to your Gluten Free category. Each 4oz shell is filled with a mix of clams, rice flour, celery, red and green peppers. This is truly one of our best tasting clams.
Click to download our Product Sheet:
Matlaws Gluten Free Tray Pack POS-1.pdf
What's New
Matlaw's Seafood Stuffing
Try our new Seafood Stuffing, made with a blend of Scallops, Shrimp and our great tasting gluten free stuffing.